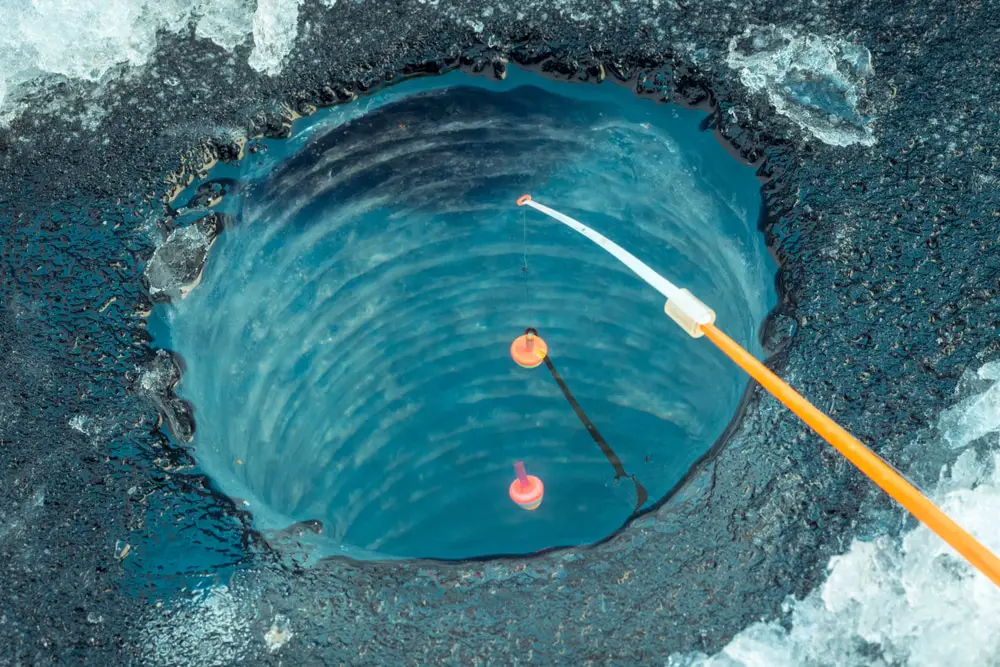 To rephrase an old Christmas Carol, "When the weather outside is Frightening, the crappie are slow at biting." Let's face it. Crappies aren't fans of cold water. However, that doesn't mean that with a few tips, a little luck and a lot of determination that you can't catch crappie when the water turns cold.
Cold Water Crappie Fishing
Understanding Crappie Cold Water Movements
When the water temperatures start to drop in late fall and early winter, and again when the water temperatures begin to rise as the weather begins to warm, you can often find crappie in shallow water where there is excellent dense weed growth. This because the shallow water warms first.
During the depth of winter, crappie move to deep water since the temperatures get warmer the deeper they go. Once crappie goes deep, you will often find them near ledges in the deeper water where the sides and top of the ledge have vegetation growth.
You also need to keep in mind that during the winter, crappie move as little as possible, saving their energy for eating. However, you need to understand that just like crappie, the food they eat tends to move slower in cold water. The food also tends to be smaller during cold weather so don't use large bait when cold water crappie fishing, stick to smaller minnows, and lures and make sure that your presentation of the bait is slow-moving and very deliberate.
When to Fish for Crappie When the Water Turns To Cold
Not only do you need to know where to fish for crappie in cold water, but you also need to know when. Since crappie tends to feed during around dawn and dusk, you should try fishing at this time a day.
If you find that you are having very little luck during those dawn and dusk fishing trips, then try changing things up and try fishing in the afternoon when temperatures at their highest. You will need to skip those sunny days, though, and go out on days that are more overcast to increase your chances of landing those slabs.
Keep in mind that since crappie won't aggressively pursue their food when the water is cold, dropping your slow-moving bait right in front of them may help to increase your chances of getting a bite. And since crappie tends to school together into large schools when in cold water, then once you catch one, you may be able to find several more in the same spot.
The Right Gear For Cold Water Crappie Fishing
Much successful cold water crappie fisherman will change up their gear once the water temperatures fall below 50 degrees Fahrenheit. They go with light or ultralight reels and change from that 6 pound test line to a 2 or 4 pound test.
You will also need to watch your line even more closely when the water is cold since crappie tends to have a lighter bite during this time as well.
Catching that crappie in cold water is doable with a little knowledge and some determination.
Read Also: Winter Crappie Fishing, Ice Fishing For Crappie
Related: