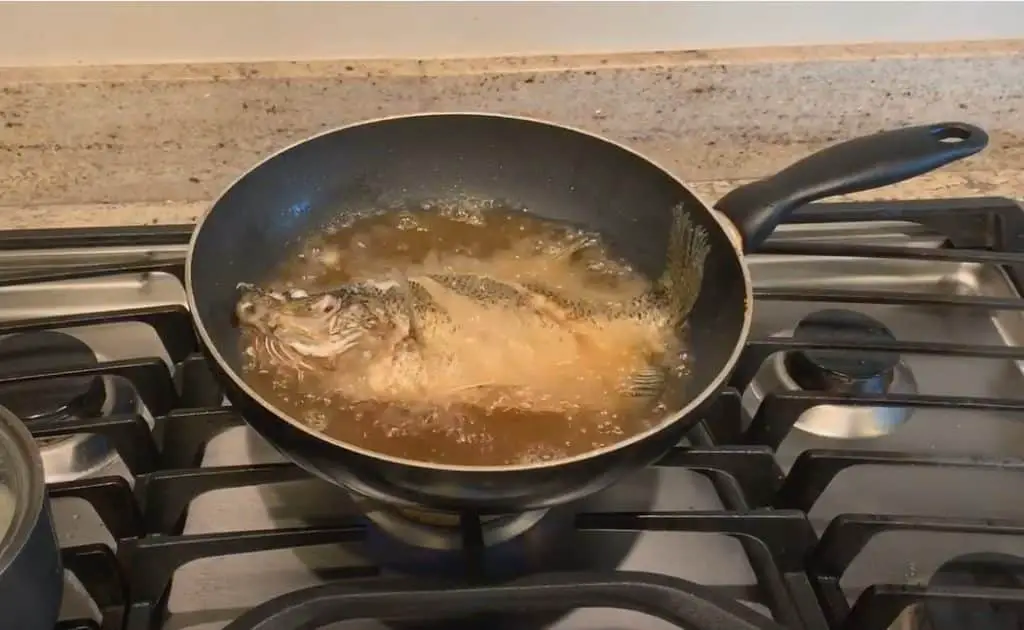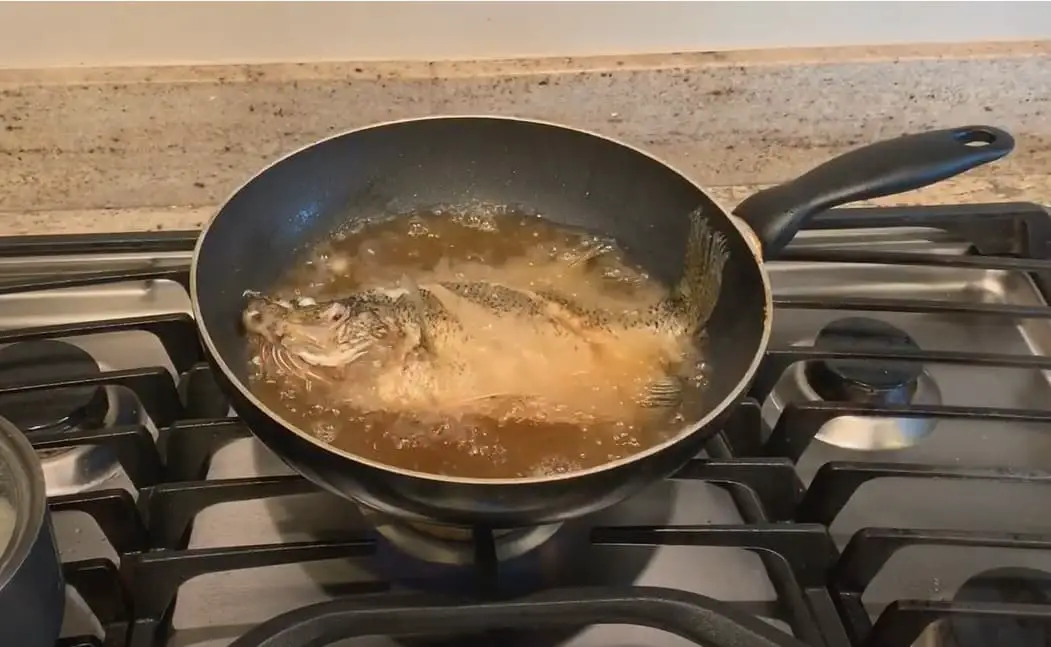 While catching crappie is a good deal of fun, most people want to eat what they catch. That means finding the best way or ways to cook crappie, so you can truly enjoy your catch while cutting down on your grocery bill. Here are some popular ways to cook crappie.
Best Ways To Cook Crappie
Pan frying crappie is probably the most popular way to cook fillets made from these fish. The breading used in pan frying adds a little bit of flavor without overpowering the taste of the fish itself. Here is a simple recipe for pan frying crappie.
Ingredients:
1 Egg
Tablespoon of water
1 ½ to 2 cups flour
1 Tablespoon Paprika
Salt and Pepper to taste
Oil
Directions:
In a shallow pan or dish mix flour, paprika, salt, and pepper.
In a separate shallow dish add egg and tablespoon water and beat together.
Put oil into a skillet and heat
Dip each fish fillet in the egg mixture and then dredge in the flour mixture
Pan fry the fish making sure that the fish is cooked until golden on both sides
Drain on a paper towel and serve with your favorite side dish.
2. Deep Fried Crappie
People in the South tend to love deep fried Crappie, preferring cooking their fillets that way over normal pan frying. Here is a simple way of deep frying crappie.
Ingredients:
1 pound crappie fillets
2 ½ cups drake mix ( made into a batter according to the directions) you can substitute cornmeal fish batter mix for the Drakes mix if you choose.
2 Tablespoons Cayenne Pepper (optional)
Oil
Directions
Pour oil into deep frying and heat to 350 degrees
coat fish completely into frying batter
Gently place fish into the fryer
Cook until fish batter is golden brown and the fish float in the fryer
https://www.youtube.com/watch?v=UfMaJiJCzQo
Baked Crappie is delicious and easy to make. You only need a few ingredients to make a tasty crappie dish in under 30 minutes.
Ingredients:
4 to 6 crappie fillets
¼ cup melted butter
Salt and pepper to taste
A small amount of lemon juice
Directions:
Lay the crappie fillets in the bottom of a baking dish.
Using a pastry brush apply butter to each fish fillet.
Sprinkle with lemon juice
Add salt and pepper to taste
Bake uncovered at 400 degrees Fahrenheit for about 20 minutes or until the fish easily flakes with a fork.
Serve with a slice of lemon and your favorite side dish.
4. Grilling Alternative
If you would like to grill instead of bake your crappie, you can use the same the recipe and instead of using a baking dish place each crappie fillet on a piece of oiled aluminum foil, prepare as you would for baking, and wrap the fish and place on a grill heated to about 350 degrees Fahrenheit. Grill for about 5 minutes and then open up the foil and finish grilling until fillets are cooked.
Try one or more of these delicious recipes for cooking your crappie.