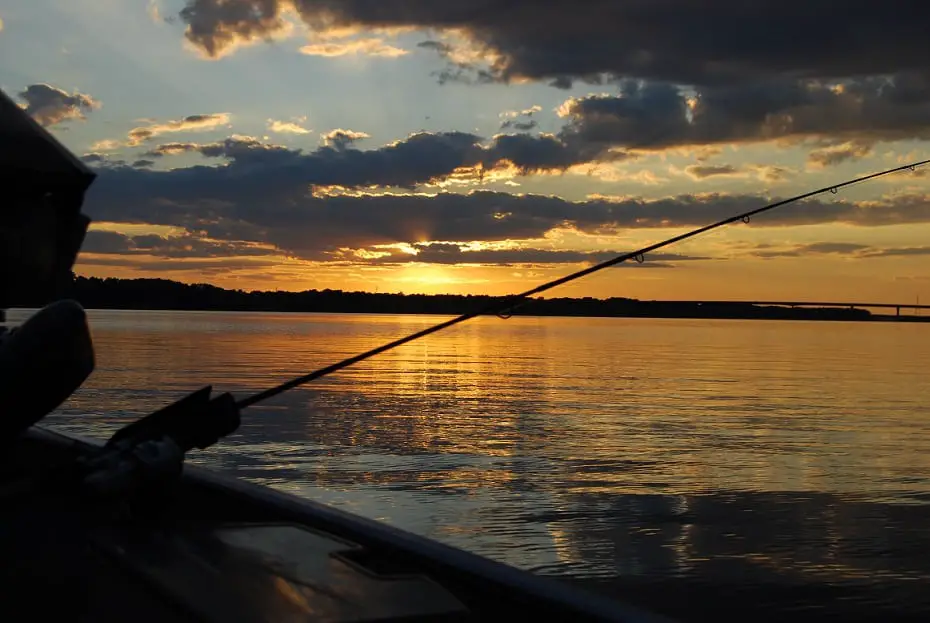 There is another aspect of crappie fishing that has added so many thrills to the whole crappie fishing experience. It is the search for giant crappies. These crappies are big enough to go into the records as one of the biggest crappies ever caught; a list has been formed to document these notable events. It is the world record crappie list.
World Record Crappies
There have been so many claims made by anglers about catching giant crappies that should have been entered into the world record crappie list, but many of these crappies were not documented because there was verifiable proof. The documentation of giant crappies caught by anglers started as early as the 1850s, so many huge crappies were caught and documented by the states as well as a general collation of the data in a central file. Searching for giant crappies has become the primary objective of many anglers who wish to go into the records as the owner of the biggest crappie ever caught.
DNA testing for crappies
Some fish caught by anglers look really big and have some markings that resemble crappies. However, before a giant fish is entered into the world record crappie list, it has to be DNA tested to confirm that it is actually crappie. Many of the test results have revealed that even though the fish looks like crappie, they were hybrids that could not be called crappies.
What size of crappies qualifies for the world record?
Some of the biggest crappies ever caught weigh about 5 -6 pounds, so any crappie that weighs over 5 pounds should be presented for DNA testing and confirmation as giant crappie.
Let's have a look at some of the biggest crappies caught by anglers so far.
1. White Crappie weighing over 5 pounds (Mississippi, 1857)
This huge crappie was caught in July 1857. It was confirmed to be white crappie caught in the Enid dam, Yocona River in the state of Mississippi, United States. It was caught by an experienced angler named Fred bright. The white crappie weighed about 5 pounds and 3 ounces. It was a big fish, the media was excited about this catch, and many reports carried the news. This big catch made the Enid dam a popular place for crappie fishing by other anglers who hoped to land giant crappies worthy of the news.
2. Giant Black Crappie caught in Missouri 2006.
This giant black crappie was caught by an angler named John R. Hortsman in April 2006. It weighed 5 pounds, a size big enough to catch the public's attention. After the verifications and documentation, the crappie was put on display for people to admire in an aquarium.
3. Giant Black Crappie (Tennessee, 2018).
An amazing catch was recorded in the state of Tennessee recently, the crappie, in this case, weighed about 5 pounds and 4.6 ounces. This huge catch is truly a trophy fish; it was caught by Jam Ferguson from a pond located in Paint Rock, Tennessee. This catch is said to be a new record in Tennessee as the state is proud to enter the details of this giant black crappie in the world record crappie list. According to the reports, all verifications have been completed to confirm that the catch is indeed a crappie.
4. Giant Black Crappie (Illinois)
A new record is about to be set in Illinois with the story of a giant black crappie that has been caught. The fish weighs about 4 pounds, 8.8 ounces. According to the officer in charge of the DNR fisheries in Illinois, this catch has been confirmed to be a black crappie; it was caught in the Kinkaid Lake by an angler named Ryan Povolish. This catch is expected to go into the state records as the biggest black crappie to have been caught in the state.
5. 5-Pound Black crappie Caught in Arkansas
It is the new record in the state of Arkansas. After the documentation and verifications, the black crappie caught by an 11-year old boy Donivan Echols was found to weigh whopping 5-pounds. This is a huge fish, and we wonder how long it will remain the state record. Donivan, however, refused to disclose the location this huge black crappie was caught, but speculations suggest that it was caught somewhere around a popular Lake covering about 200 acres of land. From the reports, it was gathered that this catch had been verified by Ronnie Richardson who is from the Arkansas Game and Fish Commission.
6. Crappie state record for Utah
Lake Powell in Utah is a favourite spot for crappie fishing. As usual many anglers gathered during the spring for another spectacular crappie fishing experience but this time, they caught a winner. It was a black crappie which weighed about 3.5 pounds. It was the biggest ever caught and after the verifications the huge crappie caught by Jim Maack became the state record and the biggest crappie every caught from Lake Powell.
7. Giant Crappie caught in Kinkaid Lake
Kinkaid Lake is a popular spot for anglers who anticipate catching slab crappies and the tides turned in favour of a lucky man named Mike Zimmer from Waterloo who caught a giant white crappie which was weighed and documented to be 4 pounds, 5 ounce. Zimmer was beyond belief after finding out the size of his crappie; he used a 12-foot crappie pole to land this slab. It was among 25 crappies Mike Zimmer caught on that cold day in March, 2010. The huge white crappie was lured by a minnow on his hook; it goes into the records as one of the biggest crappies ever caught.
The contest is still on, though not officially declared until another huge crappie is caught. But every day as the anglers set out to begin another crappie fishing expedition; they keep their fingers crossed because it might just be the day that they land a giant crappie bigger than all the records we currently have.