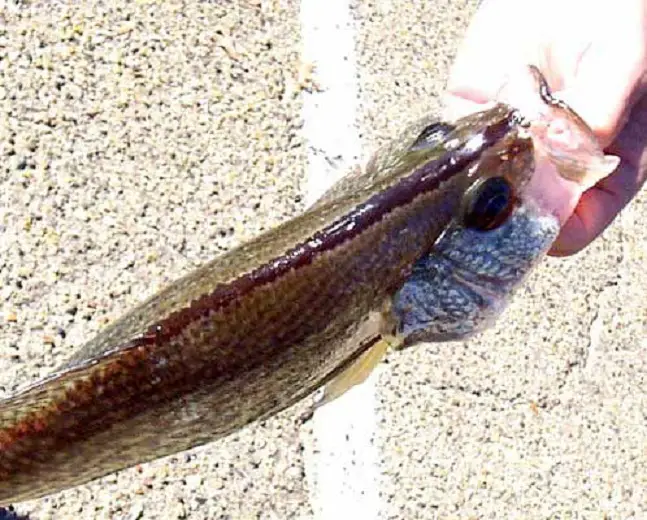 Crappies are fish native to North America that belong to the sunfish family. A very popular gamefish, crappies are known for their delicious taste while being great fun to fish, leading to their widespread popularity throughout the United States and Canada.
Although originally confined to regions in the eastern United States, transplantation led to their spreading throughout the country, with crappies now present in freshwater locations in all 48 mainland states.
Different Types of Crappies
Crappies are divided into two subspecies – black crappies and white crappies.
Despite there being two main types of crappies, there are some significant differences between each subspecies, with sizes, feeding, and spawning habits remaining mostly the same.
For instance, the average black or white crappie weights around 1 to 2lbs and between 5 and 12 inches, while mating seasons for each type always fall between May and June.
That said, there are some differences between crappies, most notably in their appearance. For example, white crappies have vertical bars across their body and their dorsal fin is much further back compared to black crappies, who have mottled markings and a fin closer to their head.
Also, as the name suggests, white crappies generally have a much lighter color to their skin, while black crappies are a darker hue.
The Black Nose Crappie
There are some slight variations of the black crappie, such as the black nose crappie, which differs slightly from their cousins.
The black nose crappie was first called the Arkansas Black Nose Crappie after being first noted by an angler fishing in Arkansas' White River basin. While still a black crappie, it was noted for having a large black stripe running the length of its body from the dorsal fin to the mouth, stopping just at the tip of the lower lip.
Black nose crappies are quite unique in that their unusual appearance is due to a recessive gene, meaning they aren't as common as normal black crappies, but are still found in various states throughout the country.
It's estimated that black nose crappies are found in around a dozen states, with their biggest population found in Arkansas, the state they were first discovered. They breed just like other crappies and are viewed as an excellent panfish, with many seeking them out over black or white crappies.
Tips for Fishing Black Nose Crappie
You need to determine whether there is a natural population of black nose crappie in your state. Unfortunately, there are no official records on where natural black nose crappie populations can be found, so you may want to check forums for local fishing spots and ask for recommendations from experienced crappie anglers.
Much like other crappies, artificial bait works well for catching a black nose. Look to keep this small (1/8 oz jigs are very effective) and try using an artificial minnow bait with a loop knot to help the jig move freely in the water.
Fish at depths of around six feet in the summer, which is when crappies move into deeper water while trying depths of around 3 feet during spawning season when they are shallower water.