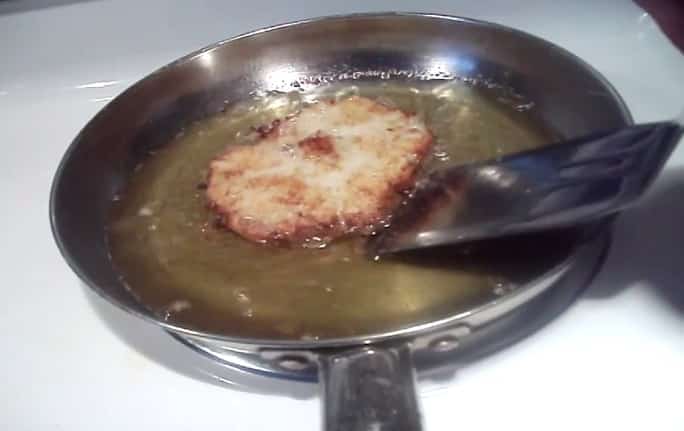 One of the great things about crappie, besides how fun they are to fish for, is just how many great ways there are to cook and eat this delicious panfish. Anglers that regularly haul in plenty of crappie likely have several ways to prepare the fish, with panfrying being probably being the most common, but there are certain recipes that are often overlooked.
Crappie cakes are one of these recipes! Fish cakes are always a great alternative to panfrying, providing a different but no less delicious way to enjoy fresh crappie. Best of all, it couldn't be easier to make!
Crappie Cake Recipe
Ingredients:
1lb crappie fillets
1 egg
1 cup breadcrumbs
¼ cup mayonnaise
1 tbsp Dijon mustard or dried mustard powder
1tsp Worchester sauce
2 tbsp butter
1tbsp oil (canola or olive)
1tsp seafood spice
1 tsp salt
Instructions
Start by preparing the crappie fillets. Pat dry with a paper towel to remove excess moisture, then cut into sizable chunks before setting aside.
To prepare the mixture, beat an egg into a medium-size bowl before whisking in the mayonnaise, mustard, seafood spice, Worchester sauce, and salt. You want everything to combine in the bowl to create a sticky batter that holds together well.
Add the crappie chunks into the batter mix and give it a thorough stir to ensure the fish are well combined.
Once the crappie is mixed in with the batter you can start to form the cake patties. This recipe produces between four and eight cakes depending on the size. Larger cakes should be around a half inch thick, but you can reduce this size to create more smaller cakes should you prefer.
To cook the crappie cakes, simply heat the oil on a medium to high heat in a skillet and add the cakes. Fry on each side for a couple of minutes – they should be a nice golden-brown color – and then serve nice and hot!
If you want to make some nice additions to the cakes you can easily do so! For instance, if you want to add a nice bit of crunch to the crappie cakes, consider adding some chopped onions and bell peppers!
Around ¼ cup of diced peppers and onions can be added to the batter with the rest of the dry ingredients. Feel free to experiment with new additions to the cakes as it's a very flexible recipe!
Related:
https://www.youtube.com/watch?v=A9qnjQIC5iU