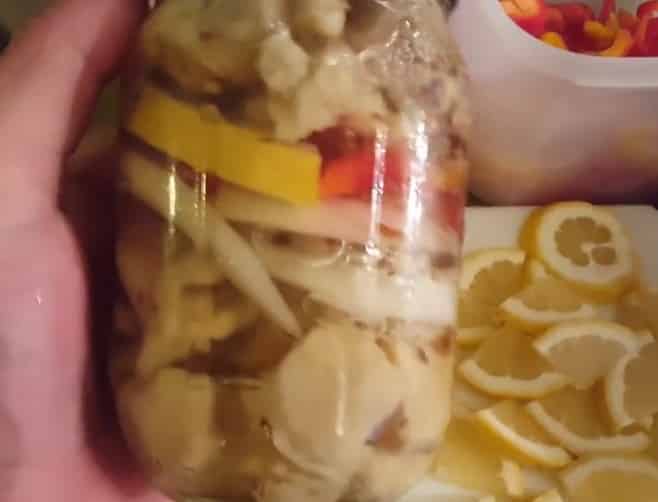 As a popular panfish, there are countless amazing ways to prepare your fresh crappie, but one of the more overlooked methods is pickling the fish. While pickled fish is certainly an acquired taste, pickled crappie is simply delicious, and just like pan-fried crappie there are countless different ways to prepare it!
The ingredients for most pickling recipes are cheap and widely available, while the process lets you get an even longer shelf life from your freshly caught crappie – perfect for those bountiful catches with plenty to spare!
Make sure you invest in a few pickling jars before you start pickling crappie – there are various sizes available and the jars don't cost much so be sure to grab a few!
Classic Pickled Crappie
4lb of crappie filet
1 large onion
Water (4 cups)
White vinegar (6 cups)
Salt (1 cup)
White sugar (1 cup)
Brown sugar (½ cup)
Pickling spice of your choosing (5 tbsp)
Lemon
This classic pickled crappie recipe can be applied to various fish, with bass, pike, tilapia, and bluegill all tasting amazing when pickled with this recipe!
The amount of crappie used varies depending on your catch and how large the jars you have, but the preparation remains the same.
Slice the crappie filets into small sections and then set aside.
In a large container, combine salt and water before adding the crappie.
Place in the refrigerator for around two days – a few days longer never hurts though!
Once refrigerated for a suitable time, remove the crappie from the saltwater mixture and drain thoroughly, then place into a fresh container.
Cover with 4 cups of vinegar and place back in the refrigerator for another day.
Meanwhile, create a brine by combining 2 cups vinegar, brown and white sugar, and the pickling spice into a saucepan. Bring to the boil before then place into the refrigerator to cool.
Remove the fish and brine from the refrigerator, drain the crappie from the vinegar, and then cut the onion into large slices
In an appropriate sized pickling jar, add a layer of crappie followed by a layer of onion slices, repeating the process until the jar is full.
Add the brine into the jar, seal with a lid and place back in the refrigerator for about two weeks for the perfect picked crappie – just eat straight from the jar
Sweet Pickled Crappie and Onion
4lb of crappie filet
White vinegar (8 cups)
White sugar (7 cups)
Salt (1 1/3 cups)
Pickling spice (1 1/3 cup)
White Zinfandel (1/4 cup)
Large onion
This sweet pickled crappie offers a delicious alternative to the classic pickled crappie, providing a much sweeter but no less amazing flavour.
Start by slicing the crappie into bitesize chunks.
Place these into your pickling jar, spreading a layer of fish before topping with a layer of salt. Repeat until the fish is all in the jar, using around 1 1/3 cup of salt in total.
Fill the jar with vinegar, seal, and place in refrigerator for five days. Shake the jar once a day while chilling!
Rinse the fish out of the jar, removing all vinegar and salt.
Fill a bowl with fresh water and the crappie chunks.
Meanwhile, create a sweet brine mixture by adding 8 cups of white vinegar with 7 cups of white sugar, ¼ cup of white zinfandel wine, and 1 1/3 cup of pickling spice into a saucepan.
Bring this to a boil before allowing to simmer for about 5 minutes. Leave to cool in the refrigerator.
Drain crappie from freshwater and then cut the onion into large slices.
Layer the crappie and onions in a large pickling jar and then add the cool bring mixture to the jar.
Cool in the refrigerator for about five days and then enjoy some deliciously sweet pickled crappie and onion!