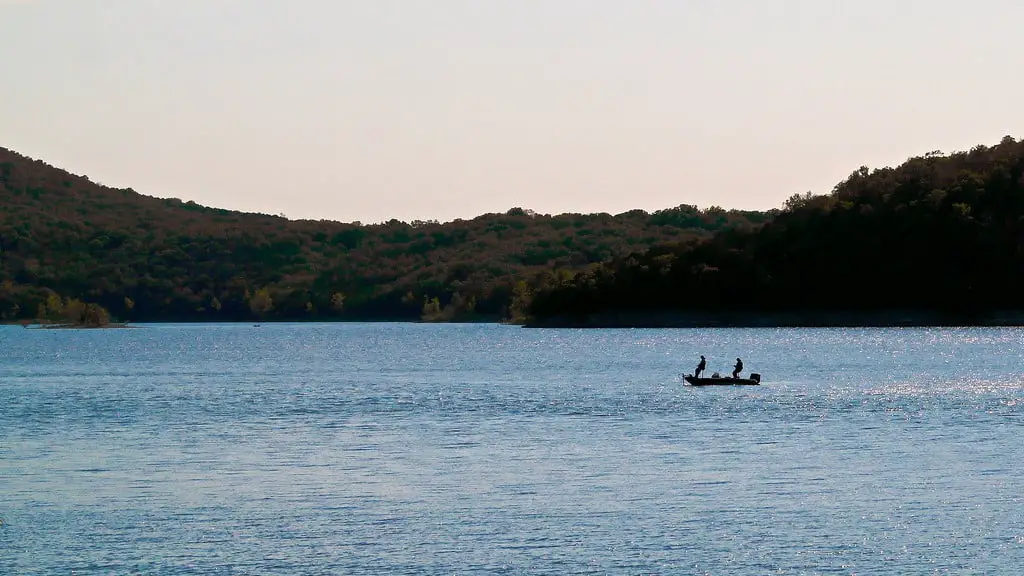 Table Rock Lake Crappie Fishing
Table Rock Lake attracts so many anglers from all over the country and other parts of the world. The lake can be described as an anglers 'paradise' for fishing crappies. You can meet other anglers, exchange ideas about crappie fishing and hunt for slab crappies.
Table Rock is an artificial lake located in Branson, Missouri. It covers an area of over 43,000 acres, with an extensive shoreline. Crappies can be caught any time you visit Table Rock Lake during the year. However, the best time to plan your fishing expedition is during the crappie spawning season in the spring season.
Check the Table Rock Lake Map Here
Organized Crappie fishing
There are rules and guidelines to help anglers have a great time at Table Rock Lake and to preserve the crappie population in the lake. Fishing for crappies in Table Rock Lake is done under a well-organized setting to ensure that the hundreds of anglers who come to Table Rock Lake every year get the crappie fishing experience they seek.
The rules are not so demanding everyone above the sixteen years are welcome at Table Rock Lake, both residents in Branson, Missouri, and anglers from other states. Every angler is permitted to secure a fishing permit before they proceed to fish for crappies in the lake.
In addition, anglers are only permitted to land crappies measuring over 10 inches with a limit of 15 crappies per day. So many anglers visit Table Rock Lake, so it is important to enforce these rules to ensure that the crappie population remains balanced and sustained.
Fishing for crappies
Anglers can land crappies any time of the year they choose to visit the lake. The use of crappie fishing tools such as crappie fish finders makes it easier to spot large schools or crappies. They can be found lurking in trees, brush piles and under rocks beneath the lake.
The best time to easily locate crappies is, however, the spring season when crappies will be spawning. The late afternoon period during the spring and at dusk, the weather at Table Rock Lake becomes warmer, and the crappies are more active at this time. The clear waters also make it possible to spot crappies beneath.
During spawning periods, crappies can be found closer to the shoreline, but during peak fishing periods when there are many fishing boats searching for crappies in the shallow waters, experienced anglers go further into the deeper parts of the lake to find crappies.
Crappie fishing methods
It is advised that anglers come prepared with tackles and fishing gear to use different fishing methods while trying to catch crappies at Table Rock Lake. Anglers have reported success when using methods such as rigging, vertical jigging, casting lines and trolling for crappies. It is also a great idea to have alternative lures to attract crappies. If the minnows don't seem to be working, you can try the crankbaits or jig heads.
Fishing at Table Rock Lake is a great experience; every angler looks forward to it, you can make new friends, and enjoy an amazing crappie fishing experience in one of the most popular crappie fishing destinations in the world.
Related: