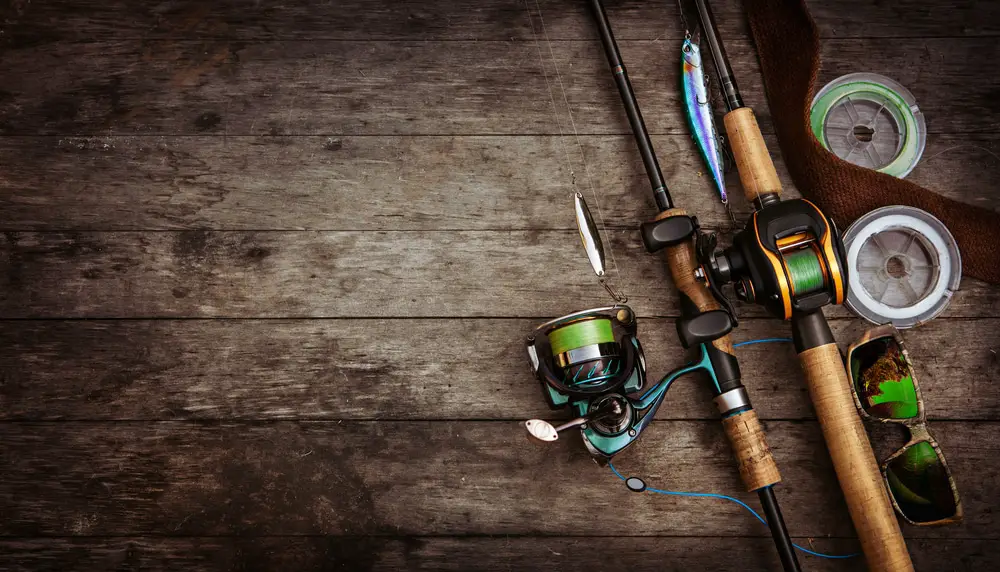 Both white and black crappie are some of the most popular sport fish in North America. Not only are they known for their good taste, but also once you find a school of crappie, it's possible to catch several in a short time if you have the right crappie pole setup.
Crappie Pole Setup
Getting Started
Rigging your fishing pole to catch crappie is not difficult, but you do need the right combination of rod and reel along with the bait to make it work. You will need the following equipment;
Spinning reel
110 yards of fishing line
4-pound test monofilament
6-foot flexible rod
6 shank hook w/clinch knot
Weighted spring bobber
Since most crappie weighs less than a pound, a four-pound test monofilament is all that you will need. Although if you are going after world-record size crappie, keep in mind that the current record is crappie that weighed just over five pounds.
The No. 6 hook is long-shanked and is small enough to easily fit inside the mouth of crappie. Plus, there is enough of the hook remaining to let you easily grasp it as you remove it from its mouth. About two feet up from the hook, you should attach the weighted spring bobber. Just pull back the spring until you can wrap and slot the line twice for extra security. The bobber is sensitive enough that it will move on the slightest nibble.
If you are fishing for crappie in deeper waters, then you should use a pair of split shots that are small. This allows the hook to reach the crappie that is near the bottom of lakes or deep ponds. One trick is to attach a small panfish jig with the same clinch knot. Without the weight in place, it will bob up and down near the bottom and will attract the crappie.
When to Fish
Now that you have the equipment, all you need to do is go out at the right time. You will have to do a little searching to find the crappie. You'll want to fish when the crappie is hunting, which is usually at the twilight hours of dawn and dusk. It is during this time when the crappie will seek out its prey which means your hook will have the best chance to catch a bite.
Since the crappie is hunting, the hook will need to bob around as if it were alive. Crappie is not that picky, so once they see the hook, they should go for it. If you are in the right place, you should be able to catch several crappies in a short time.
A proper crappie pole setup is not difficult, but you will need to do it right if you want to catch several crappies in a short time. Remember to spend a little time finding the schools and fish for crappie at the right time of the day to maximize your chances of success.